Personalised remote arrangements
Guide families through their choices in a way that is personal and inclusive for the entire family, before, during and after the arrangement meeting. Save on printing and postage too, and free up more time to spend on what matters most.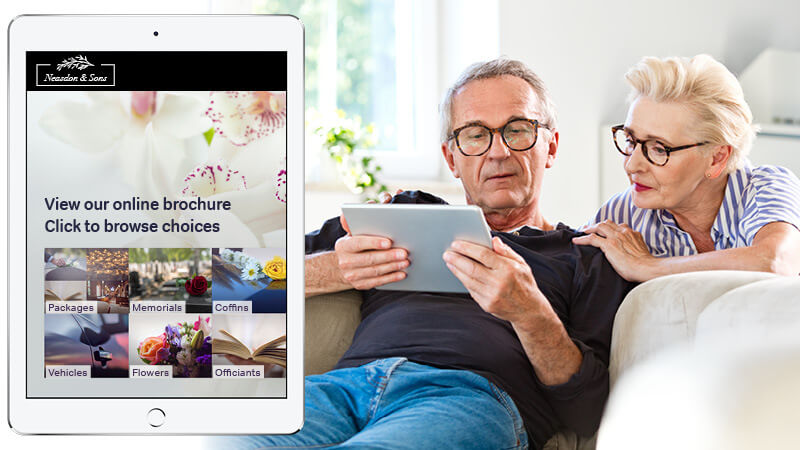 4 easy steps
To more personalised remote arrangements
1
Promote your own online brochure on your website
Display your own logo and branding
Include photos and descriptions of your products and services
Show clear and transparent pricing on your website
2
Share your brochure with families before arrangements
Email a link to families before your arrangement meeting
Allow families to browse your range of choices in advance
Provide clear pricing for all your products and services
3
Personalise remote arrangements by phone or Zoom meeting
Personally guide each family through your range of choices on screen
Show photos and descriptions of your products and services
Click and save choices as you go along
4
Generate accurate estimates instantly
Quickly generate an itemised estimate for the total funeral cost
Email to families for confirmation and approval
Produces estimates in your own branding and layout
Book your demo now
Complete and submit the form below to book a demo with your local Arranger representative.