Pricing to suit the needs of your business
Arranger and Showcase are costed on a per-funeral basis with a tiered pricing structure to suit the needs and budget of your business.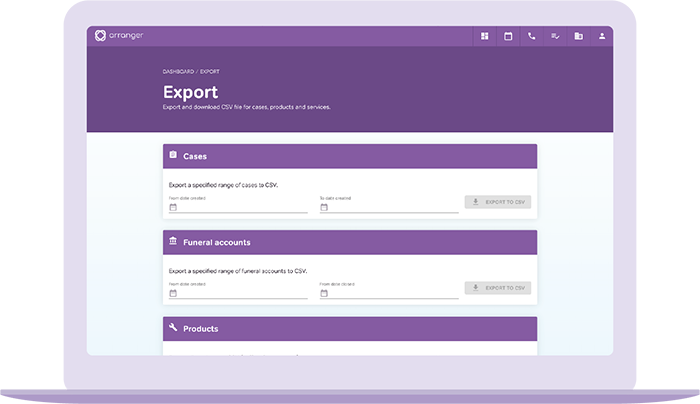 As an Arranger or Showcase customer, you'll benefit from the following:
No more in-house IT infrastructure and support costs
Regular new features and improvements, free of charge
Secure and reliable cloud-based platform
Phone and live chat helpdesk support
On-site and online training
Call us on 01392 409 760 to find out more.
Our team will be happy to meet with you to discuss the service in depth and create a pricing plan tailored to your business.