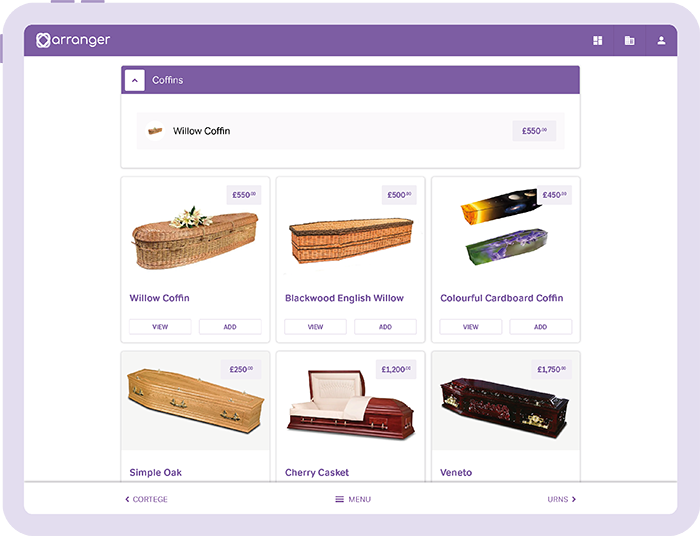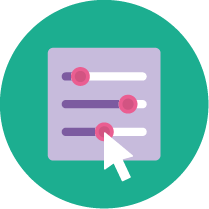 Personalise the experience
Deliver a more personalised arrangement experience to families.
Clear and consistent experience

Personalised view of products

Full pricing transparency
Are families sometimes overwhelmed by choice?
Organising a funeral can be a difficult and confusing experience for families. Arranger Lite simplifies the process and helps you guide clients through their choices on a tablet, laptop or flat screen.
Personalise which products you show using filters like "eco-friendly" or by searching on keywords. Track every choice made and generate estimates instantly.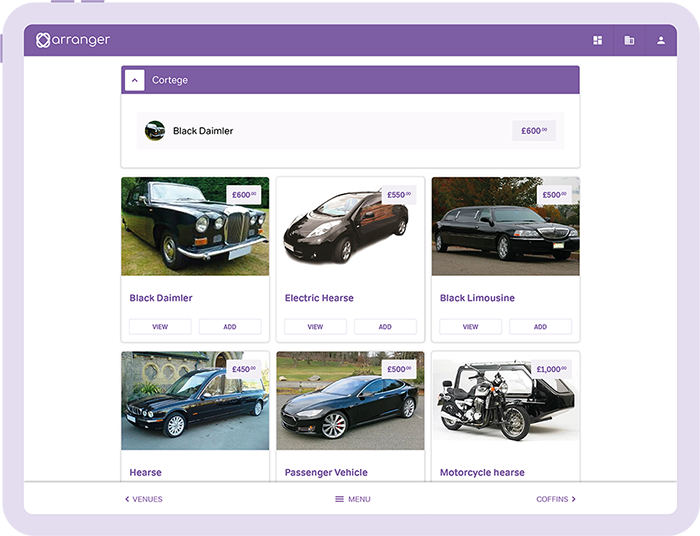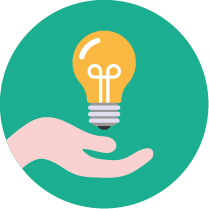 Showcase products and services
Discover a unique new way to present your products and services.
Interactive catalogue

Search and find items quickly

Filter by categories

Intelligent checklist
Is your team presenting products and services consistently?
Arranger Lite provides a modern alternative to cumbersome catalogues. During arrangement meetings, you and your team can guide families through your products and services in a consistent way, on a tablet, laptop or flat screen.
Display photos, descriptions and pricing for all your products and services. With Arranger Lite, no essential products or services will be left out, as missing items are automatically flagged up.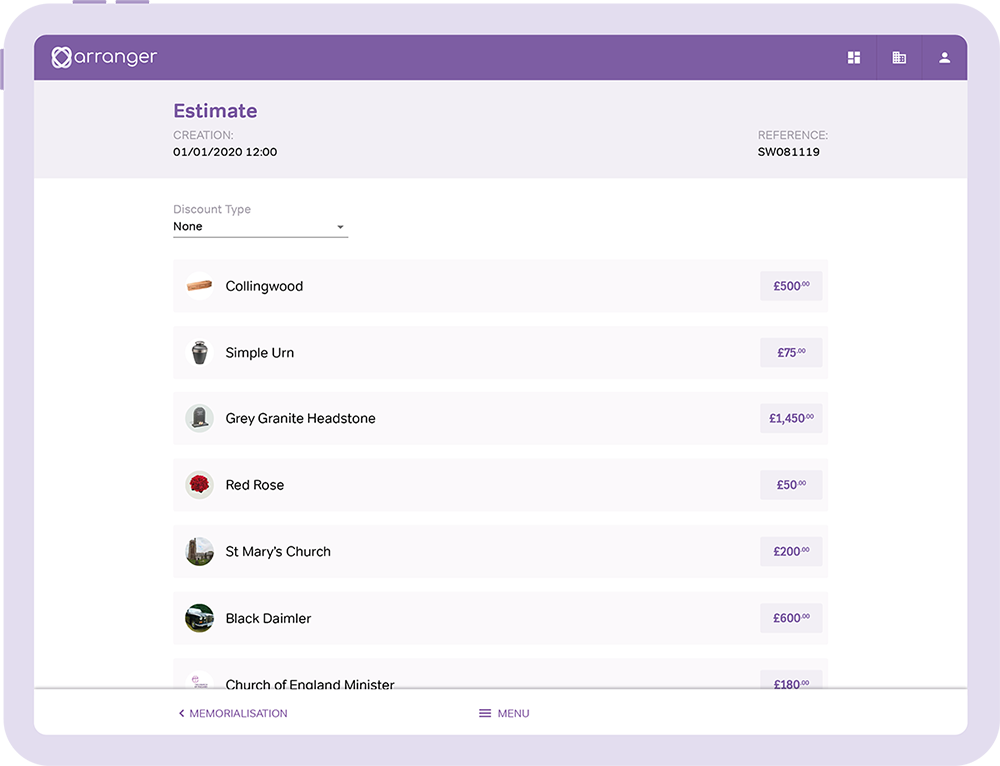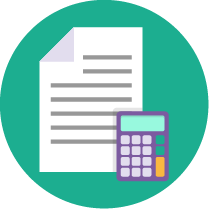 Generate estimates instantly
Save time and avoid mistakes using our estimate generator.
Generate accurate estimates instantly

Auto-prompts ensure all costs are included

Print or email estimates to clients
Does your team find producing estimates time-consuming?
Arranger Lite makes it quick and easy to produce accurate estimates based on arrangement selections. Auto-prompts ensure your team select all necessary items, including disbursements such as doctor's fees so that your estimates reflect the full cost of the funeral.
Estimates can be printed or emailed to families for approval instantly.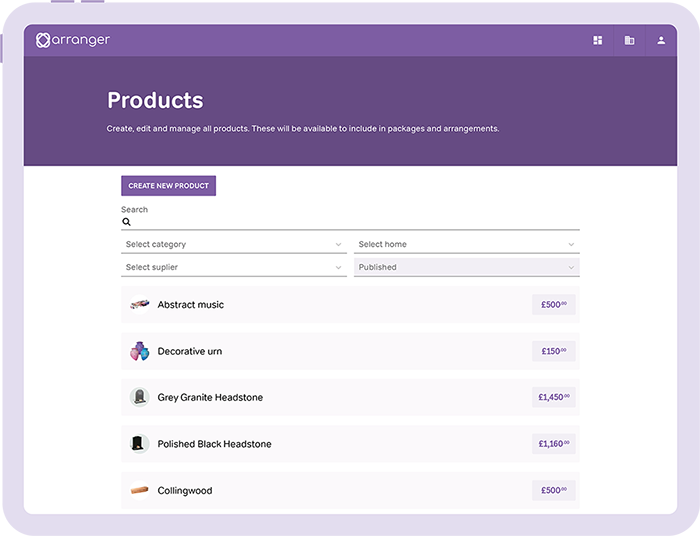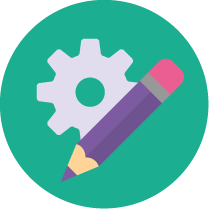 Create your own packages
Build flexible and fixed price packages and update your catalogue in minutes.
Build packages in minutes

Drag and drop photos

Add variations and ranges to pricing
Would you like to be able to create your own packages and update your catalogue in minutes?
Arranger Lite gives you the flexibility to create your own packages quickly and easily. Simply select the products and services you wish to include to build your own flexible and fixed price packages in a few easy steps.
Drag and drop photos and add variations and ranges to your pricing as required. Once ready, updates your live catalogue in seconds.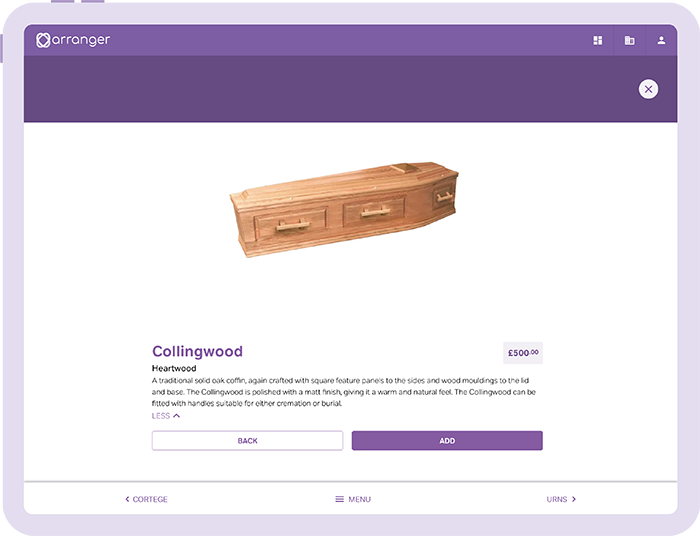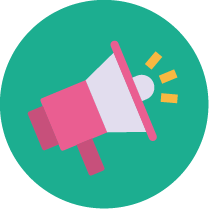 Promote items and trial new products
Promote and add trial new products quickly and easily.
Highlight specific products and services

Promote related items such as masonry

Add new products quickly and easily
Do you have control over which items your arrangers present?
Make sure your team highlight specific products and services. Control which products are shown first by your arrangers. Make sure that relevant related products and services such as masonry or memorialisation are highlighted as appropriate.
Trial new products and services without the wait or commitment involved in adding them to a hard copy catalogue. Simply add new products and update your catalogue in real-time.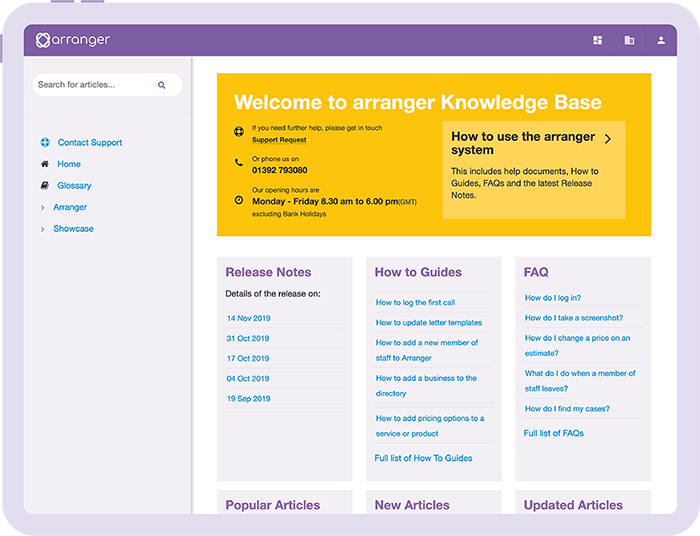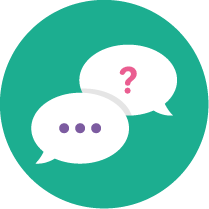 Get up and running quickly
With the help of our onboarding team, you'll be ready to use Arranger Lite in no time.
Friendly phone and online support

We build your catalogue for you

Minimal training required
Our friendly onboarding team will work with you to set up your products and services catalogue.
We have access to high quality images and pricing for the majority of funeral related suppliers and we'll upload your images and information for you to ensure you are set up as soon as possible. And, because Arranger Lite is so easy to use, only minimal training is required before you and your team are up and running.