Keep everything running smoothly
View all scheduled activities in one centralised, real-time calendar and stay up to date on task progress.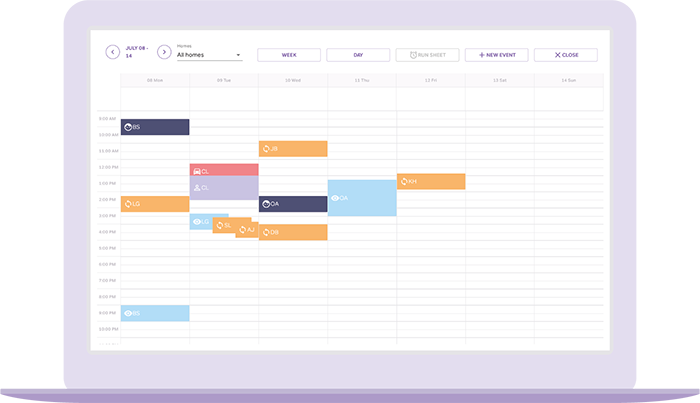 Are you using physical diaries or spreadsheets to coordinate staff, transport, celebrants and other resources? Are your processes time-consuming?
Avoid diary conflicts and make sure everyone knows where they have to be and when.
With Arranger you can sync your team's scheduled activities into a central real-time calendar, viewable by home or entire business. Arranger will also intelligently generate and assign the required tasks based on your selections and case details. Track arrangement progress at a glance, for tasks such as the collection and preparation of the deceased for the funeral.
Generate real-time run sheets
Track tasks and assign to staff
Create specific tasks for special requirements
Assign staff to specific roles and homes
Record all actions accurately