Showcase products and services
Deliver a more personalised experience to families with a unique new way to present your products and services.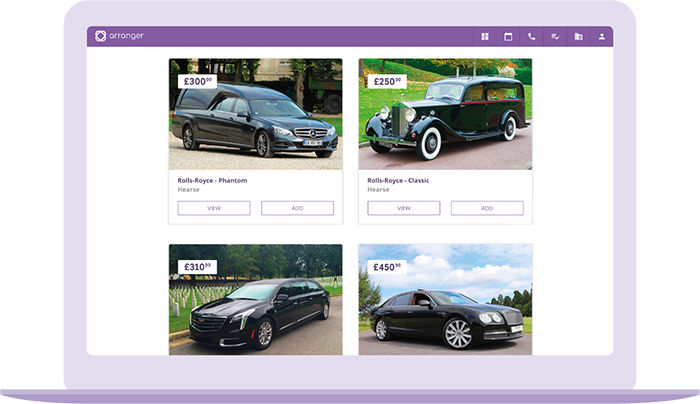 Do families have the information they need to make the right decisions?
Arranger provides a modern alternative to cumbersome catalogues. With Arranger, you can email your catalogue with pricing to families following the first call, so they know what to expect in advance.
During arrangement meetings, guide families through products and services in a clear and consistent way on a tablet, laptop or flat screen. Find what you are looking for quickly using search and filters such as "eco-friendly". When ready, generate estimates to email or print for approval.
Arranger allows you to create your own flexible and fixed packages, promote your best products and trial new ones quickly and easily.
Display on a tablet or laptop
Generate instant estimates
Create flexible and fixed packages